It is the exception, and not the rule, for one physician's name to be spoken across the country with the same amount of recognition and reverence. Dr. Richard C. Staab was that physician.
The OSU Internal Medicine program prepares residents who continue to be touched by his legacy; and it is our mission to change the exception into the rule. Every year, this training program graduates approximately ten internal medicine physicians who go on to carry his legacy either into practice or on to fellowship.
We, as their trainers, are committed to each one of these residents and see their potential to change the landscape of osteopathic medicine as Dr. Staab did during his time. Our commitment comes from a place that has been entrenched into our practice and we continue to put forward efforts, such as this symposium, to ensure this legacy is not lost.
Richard C. Staab, DO Internal Medicine Graduate Fund
The fund was initiated for the purpose of supporting the ongoing educational needs of the residents in the Internal Medicine Department at OSU Medical Center. It's through funding such as this, that we are able to maintain the academic integrity of the physicians that OSU Medical Center continually places into the community. In addition, this memorial fund will also pay tribute to Dr. Staab, a prominent oncologist who had ties to Tulsa and understood the mission of training young osteopathic physicians.
To donate towards the Richard C. Staab, DO Internal Medicine Graduate Fund, please click HERE for online donations or send a check to:
Osteopathic Founders Foundation
8801 S Yale Ave Ste 400
Tulsa, OK  74137-3539
(Note on check: Staab IM Graduate Fund)
2023 Donors
Kathy Cook, DO, FACOI
Curtis McElroy, DO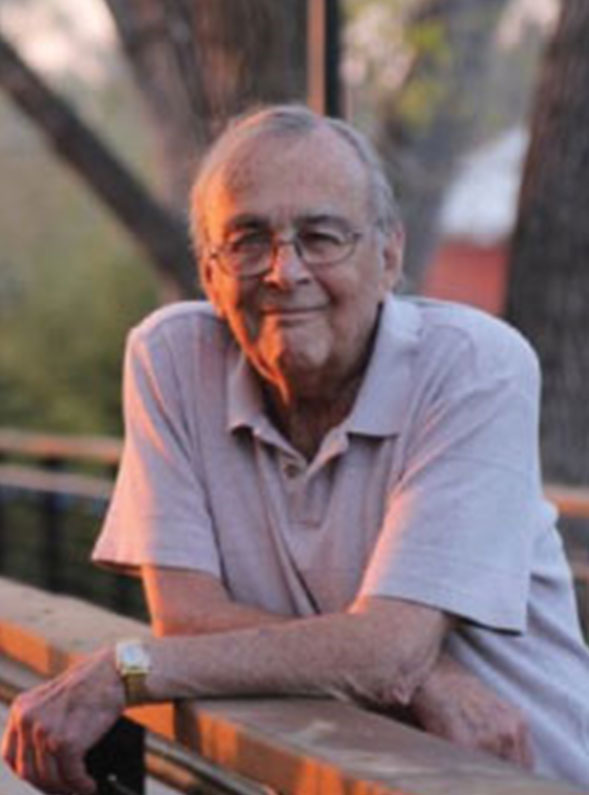 2023 Richard C. Staab, DO Legacy Award Honoree, Dale W. Bratzler, DO, MPH, MACOI, FIDSA
Richard C. Staab, DO Legacy Award
Each year a physician is recognized for his/her exemplary contribution to the osteopathic profession, particularly in the areas of education and leadership.
PAST Legacy Award RECIPIENTS
2023 – Dale W. Bratzler, DO, MPH, MACOI, FIDSA
2022 – Karen J. Nichols, DO, MA, MACOI, FACP, CS-F
2021 – Damon L. Baker, DO, FACOI
2019 – Kenneth E. Calabrese, DO, MACOI
2018 – James S. Seebass, DO, FACOI
2017 – Thomas J. Stees, DO, FACOI  (Deceased)
2016 – Steven C. Buck, DO, FACOI
2015 – W. W. Stoever, DO, MACOI  (Deceased)
2014 – David F. Hitzeman, DO, MACOI  (Deceased)
"I always enjoy the Staab symposium because I get to see colleagues that I do not see often. Most importantly the program brings a smile to my face as I think of Dr Staab. He was a great teacher, friend and partner to me."
"The yearly Richard C. Staab, DO Memorial Symposium continues to be an excellent opportunity for CME. The speakers have been excellent the topics are varied and well chosen. You can tell that a lot of thought, preparation, and hard work has gone into executing this education opportunity to make it a recurrent success each year after year."
"I have been involved with and participated in the Richard C. Staab, DO Memorial Symposium since its inception. Every year the symposium gets stronger and better refined. Topics are revised yearly and timely. I very much look forward to this year in the new venue and the ability to continue to expand the symposium."
"This is an annual Symposium that I look forward to every year due to excellent topics and speakers. This symposium is always very useful in my clinical practice."
"The most informative and best medical lectures I attend. I look forward to the symposium every year."
"Excellent speakers, relevant to internal medicine and family medicine."
"Staab has consistently been the best local CME available, and rivals national conferences on the quality of speakers and relevance of topics. Whether you do clinic or hospital medicine, it's definitely a great weekend to listen and learn."
"As a practicing Maternal-Fetal Medicine Physician, I find the Richard C. Staab, DO Memorial Symposium a very informative and relevant conference. It provides the attendee an opportunity to gain up to date evidence based insight from lecturers around the country. I highly recommend attending this symposium as it offers something for everyone regardless of field of practice."
"I can always count on the symposium to bring high quality speakers and evidence-based information that is useful to me in everyday practice.  I don't hesitate to recommend this educational opportunity to my colleagues."
"The Staab Symposium is an excellent conference that provides an excellent resource for practice changing updates with clinical applicability that will address the needs of both primary care and specialists. This is all accomplished in a professional and friendly environment that will create relationships that continue to bring you back year after year."
"Best local CME for both content of lectures, knowledge of presenters and being able to catch up with OSU Alumni. A never-miss weekend for me."
Just click on the following links to view pictures, attendees and speakers from past years.
** Please note that clicking on the picture links will take you to the Smug Mug website. **